Dumpster Rental Direct - (800) 682-5062
Welcome to the home of Dumpster Rental Direct – America's premier source for dumpster rentals. We work with homeowners, businesses and construction sites to supply dumpsters for every waste disposal need. No matter where you are located in the country, Dumpster Rental Direct will get you the dumpsters that you need to deal with the rubbish that's piling up from your construction, renovation or cleanup projects.
As we offer a wide range of roll off dumpsters in sizes from three to fifty yards in volume, our dumpsters are able to tackle every waste disposal job, large or small. When you're facing more waste and trash than you are capable of hauling on your own, it's time to give Dumpster Rental Direct a call to get a dumpster delivered that will take care of your waste.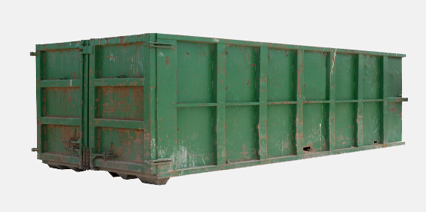 Get Delivery of Dumpster Rentals Direct to Your Home
There are few things that make a roof replacement, new deck construction or other renovation or cleanup project around the house go as smoothly as having a dumpster on hand to collect all of the trash and waste. Household renovation and maintenance projects can generate large amounts of rubbish that may end up being ignored or refused if you leave it out on the curb for the regular trash pickup. With Dumpster Rental Direct, you can simply give us a call when you need a dumpster and you'll have one delivered to toss everything in to. It's that easy.
The roll off dumpsters we offer are perfect for any waste disposal situation. Part of this means that you can get a dumpster as close to your waste as possible so that you spend no more time hauling junk around than is absolutely necessary. There's no better way to get rid tons of trash than by calling Dumpster Rental Direct to get a dumpster delivered right to your doorstep.
Dumpster Rentals Direct to Business and Commercial Clients
Perhaps you own a retail store that's about to undergo a major renovation, or a restaurant that is simply generating more waste than your current dumpster supplier can handle. Dumpster Rental Direct can provide you with a roll off dumpster solution that is exactly the right size for your job, and get it delivered to your business whenever you need it.
Before you get to work on that renovation plan or when you're tired of dealing with the trash, give Dumpster Rental Direct a call and chat with one of our expert staff. We're happy to help you determine a plan for dealing with the waste that your business is generating, at a price that's affordable for every budget.
Dumpster Rentals Direct Works with Construction Sites
Contractors and construction site operators love working with us at Dumpster Rental Direct as we are experienced in providing roll off dumpster and other waste disposal solutions that cater to the specific needs involved with building construction and demolition. Contact us today to speak with one of our construction site experts, who can help determine the number of dumpsters that you'll need for full site coverage, as well as for recyclables and other materials that are unsuitable for the standard garbage dumps.
Our roll off dumpsters are capable of handling almost everything you can toss into them, including tons of concrete, rebar, drywall and other site waste. Don't let your construction or demolition project get slowed down due to insufficient management of site waste; give us a call and we'll help make sure you aren kept on schedle.